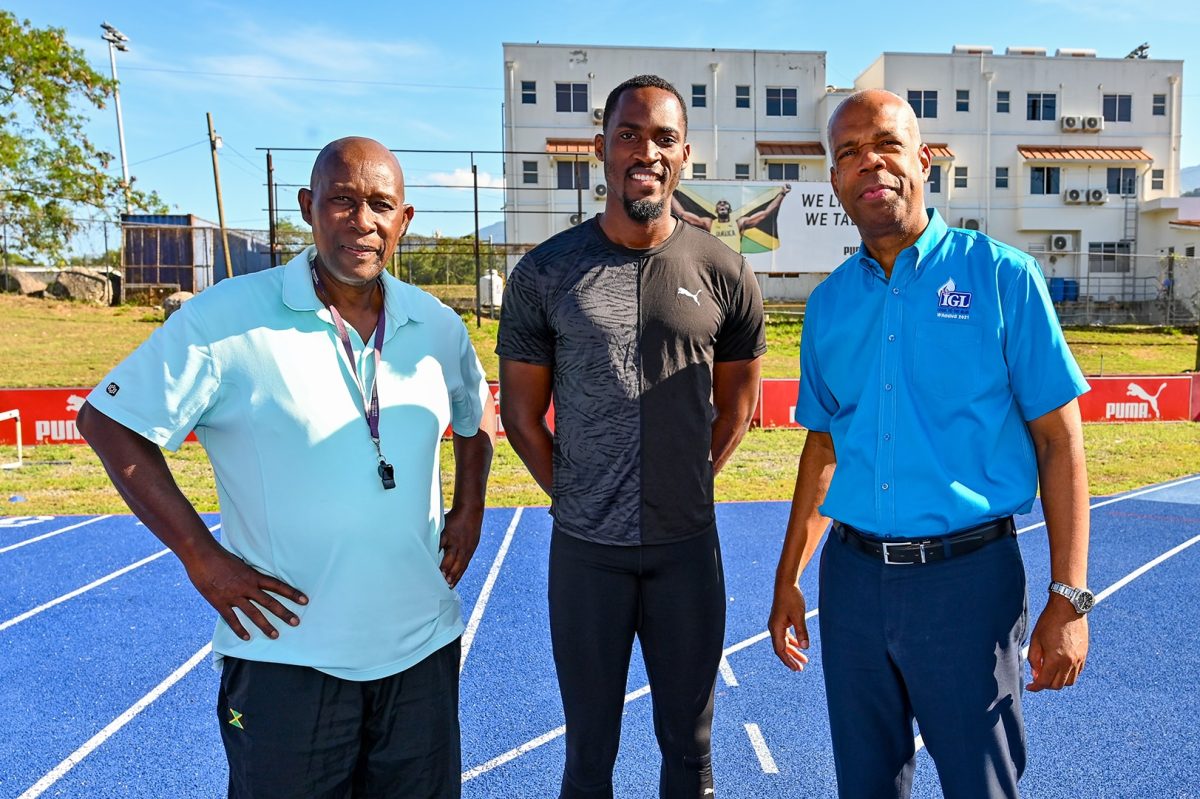 IGL Boost For Hansle Parchment
Press Release
IGL BOOST FOR HANSLE PARCHMENT
Kingston, Jamaica, April 18, 2023 – IGL Limited has signaled its commitment to Jamaica's athletes with a financial boost to hurdler Hansle Parchment as he prepares for the 2023 athletics competition season.
Parchment who took home Olympic gold from the 110m hurdles in Tokyo in 2021, faces the starter's gun beginning this Saturday, April 22, 2023 at the Velocity Fest 13 Track and Field Meet at the National Stadium, Kingston – an early precursor to his participation in the World Athletics Championship in Budapest, Hungary in August.
Peter Graham, Managing Director of IGL, Jamaica's leading distributor of LPG and primary manufacturers of medical and industrial gases, said that the company was "especially pleased to provide some financial support towards Hansle's preparation for Budapest. Like all Jamaica, we felt his pain and disappointment when injury forced him out of the final of his event in Eugene, Oregon last year and we are rooting for him to have an opportunity to gain the gold medal we believe would have been his had he competed in the final."
"You are a world class athlete, globally acknowledged and rated and we know you will do well", he told the athlete, noting further that, "IGL is fully committed to helping both Jamaica's young and more accomplished athletes excel in their chosen events".
Parchment said that he was "elated and appreciative of IGL's support which will go a long way to defraying some of the costs associated with training. I feel good, injury free, and I will do my best to make Jamaica proud", he promised.
Captions
(L-R) Hurdles Coach Fitz Coleman; Olympian Hansle Parchment and Peter Graham, Managing Director, IGL Limited at the Usain Bolt Track, University of the West Indies. IGL has provided financial support to defray some of the athlete's training costs.
FOR MORE INFORMATION CONTACT:
Marcia Erskine, Public Relations Consultant
Tel: 876 383-5283