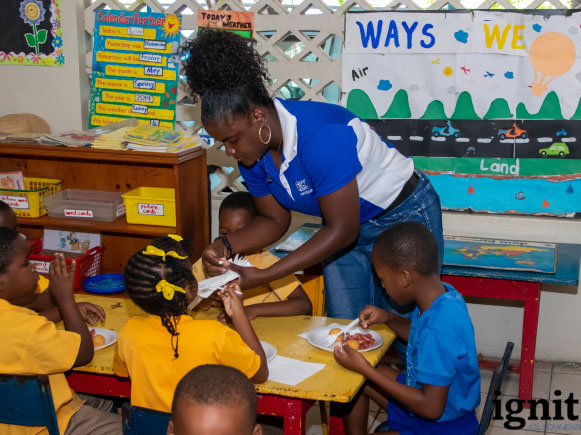 Riverton City Early Childhood Education Centre
IGL has always been committed to supporting its neighbouring communities by fostering programmes that improve the educational, social, spiritual and economic welfare of students.  IGL continues to support this programme because its owners, board members and staff firmly believe that we have a responsibility to give back to the communities we operates within.
IGL Ignite Foundation has been partnering with the Riverton Meadows Early Childhood Education Centre for over 20 years, donating cash to the Centre for the maintenance of its breakfast feeding programme and a year's supply of LPG.
The official Annual Breakfast Event is usually scheduled during Child's Month – May, where a cheque for $300,000 is handed over to St. Patrick's Foundation.
The official handing over ceremony day's activities includes catered breakfast and lunch for the staff and students at the Riverton City Early Childhood Centre.  IGL staff members and UWI IGL Scholarship recipients are invited to volunteer their morning at the Centre, serving breakfast, reading to children and bringing cheer.
The Ignite IGL Foundation also provides a donation of exercise books & pencils that are handed out to the students and branded premiums gifts presented to staff during the function.
Over the past 20 years, Ignite IGL Foundation has donated over J$6million in cash and kind to the breakfast feeding programme.