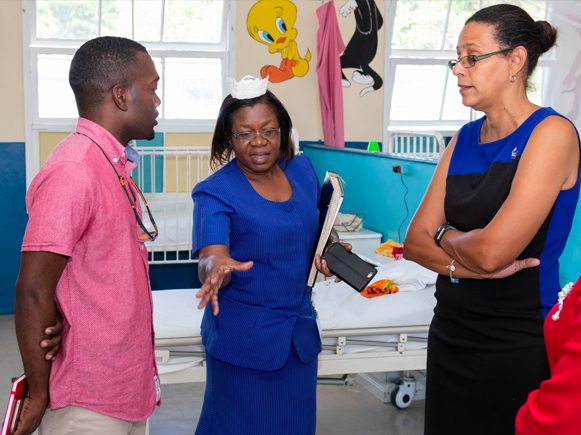 Paediatric Ward At The Princess Margaret Hospital
As the leading supplier of medical gases in Jamaica, it is only natural that IGL through its Ignite IGL Foundation would want to play their part in improving the health sector.  Thus the adoption of the Paediatric Ward at Princess Margaret Hospital was born.
IGL Limited through Ignite IGL Foundation has been a key partner of Princess Margaret Hospital, with their association going back to 2015, when the Foundation spearheaded a J$1.2 million renovation of the Pediatric Ward. The work included interior painting; refurbishing beds, bedside tables, the nurses' station and play area; installation of ceiling fans and storage cupboards, as well as painting a mural.
The Pediatric Ward at the Princess Margaret Hospital in St. Thomas, Jamaica was officially adopted by IGL Limited in 2016.
Since that that time, annual donations of much needed equipment and refurbishing of the ward has been committed to with an annual budget of approximately $500,000.