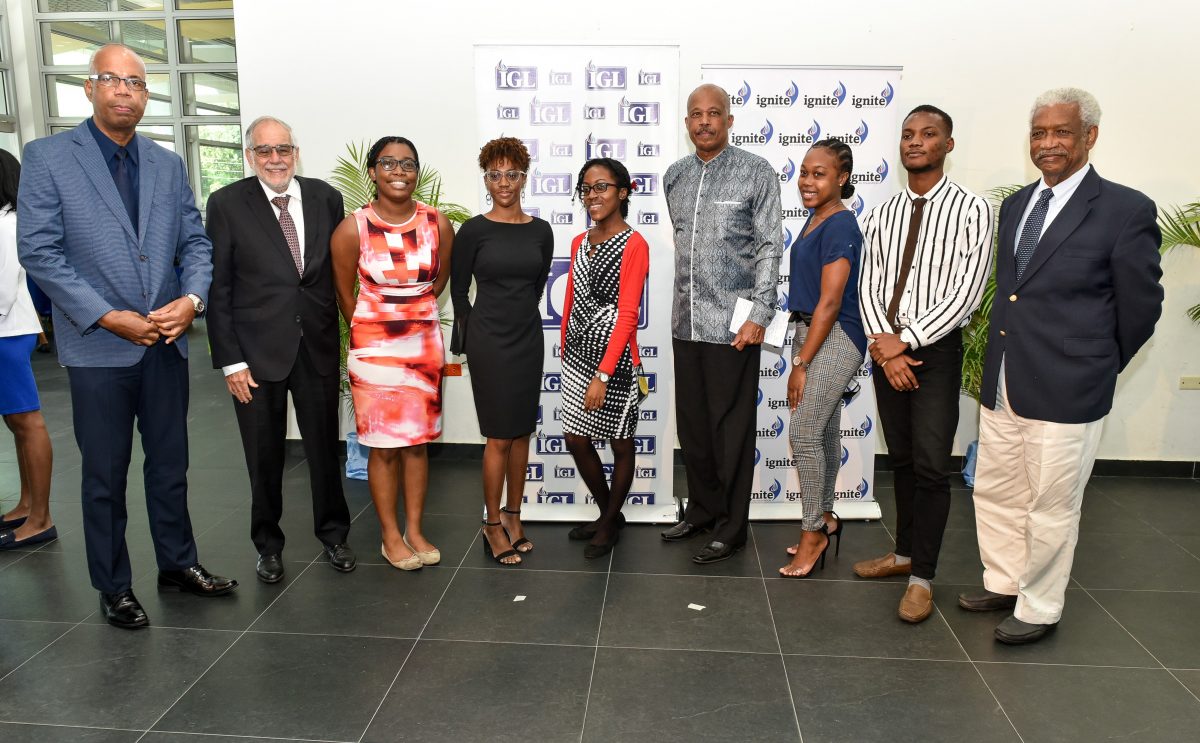 IGL 2021 Scholarship Presentation Ceremony
Press Release – Abstract 
IGNITE IGL SCHOLARSHIPS ARE GOLDEN- Professor Minerva Thame, UWI.
Kingston, December 10, 2021 – Scholarships provided by the IGNITE IGL Foundation to five students of the Faculty of Medical Sciences at the University of the West Indies have been hailed as "golden" by Professor Minerva Thame, Dean of the Faculty of Medical Sciences, The University of the West Indies, Mona.
She was speaking at a Scholarship Presentation Ceremony at the University on December 9, 2021, where the Razai Azard Rahaman Scholarships for Medicine were presented to MBBS students Briana Foster and Jeremiah Baker and the IGL Legacy Scholarships for Nursing to Sheryllee Smith, Samantha Rufus and Britney Hay, who are pursuing the undergraduate degree programme at the School of Nursing.
Professor Thame said that the students were extremely grateful for the scholarships since prior to Covid-19 they were struggling with the continued devaluation of the Jamaican dollar which caused an increase in their school fees and the pandemic has made the situation worse when many parents lost their jobs.
IGL Managing Director, Peter Graham noted that the scholarships are "a continuation of a tradition begun by the IGNITE IGL Foundation; a decade ago and are particularly timely during the pandemic to not only acknowledge the value and contribution of our medical community but importantly, to ensure the sustainability of the professionals that keep us safe."
The full press release is available at the major media outlets.