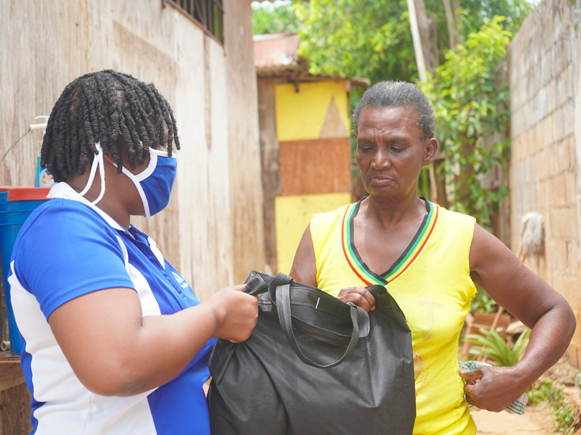 COVID-19 Community Outreach Program
In an effort to tackle the negative effects caused from the coronavirus pandemic, IGL implement a CSR Community Outreach Program in May 2020.
The IGL team along with the assistance of the Jamaica Red Cross moved house to house to ensure resources got to those who were shut in. By the end of May, the volunteers had delivered packages to 450 families, valued at over JM $600,000 to nine parishes – Kingston & St. Andrew, St. Catherine, Portland, Westmoreland, St. James, St. Elizabeth, St. Mary and St. Ann – and 11 communities in which IGL operates.
Essential staples were delivered to the elderly, those living with disabilities, and low-income earners.