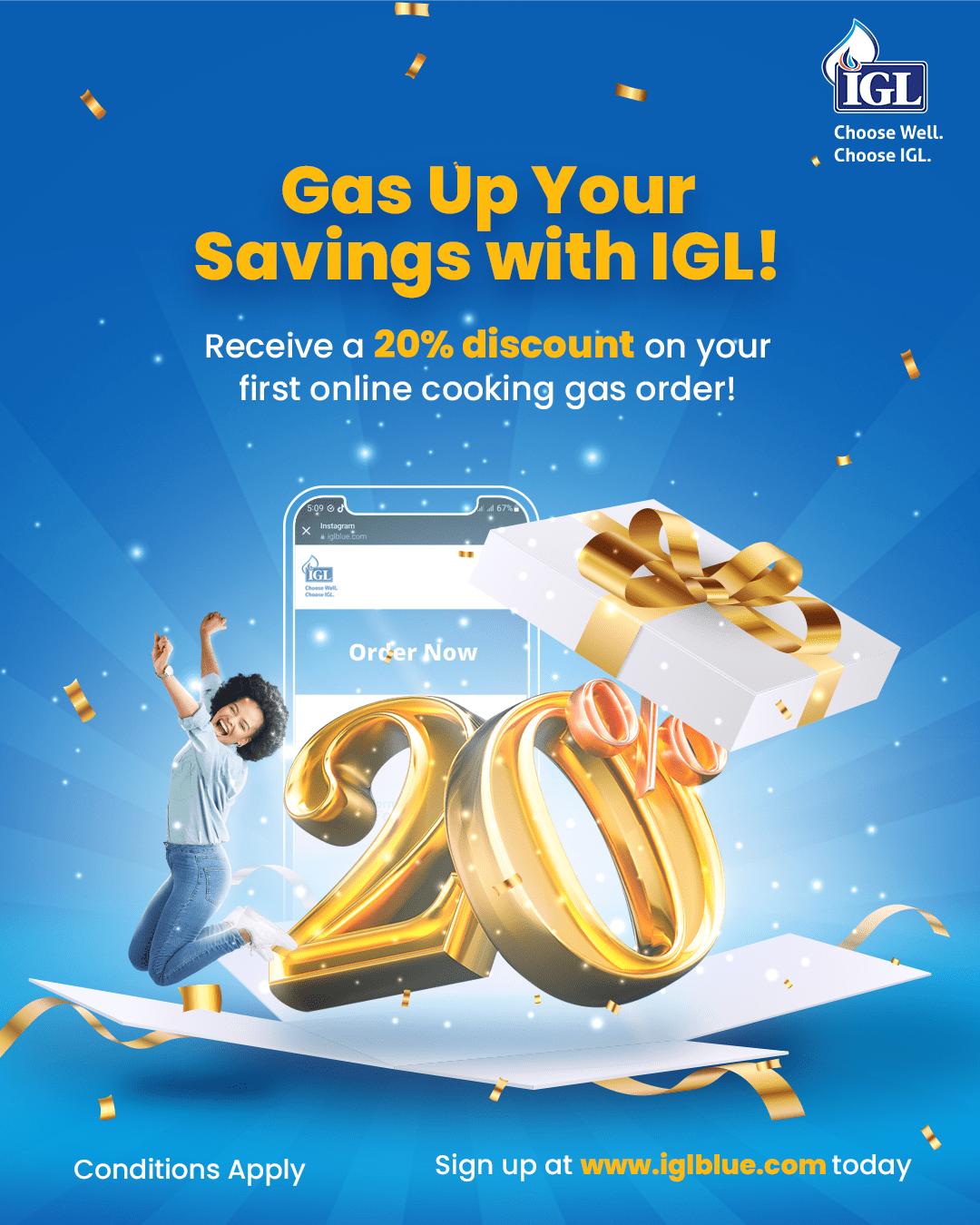 Ignite Your Savings
Expires on: December 12, 2023
Ready to ignite your savings?
We're offering a sensational discount for all new online ordering customers! Don't miss your chance to claim your 20% discount.
To get your discount, it is SUPER EASY. Follow these steps:
Visit our website, www.iglblue.com, and click the red button on the 20% discount pop-up.
Complete all fields on the campaign form.
Click the "Submit" button to submit your entry.
You will be redirected to a "Thank You" page confirming your entry has been submitted and advising you to check your email inbox for eligibility confirmation.
If you have not previously submitted an order via the IGL website, you will receive an email confirming your eligibility for this promotion and providing instructions on how to claim and apply your discount.
Here are the four simple steps to redeem your fantastic discount.

Visit www.iglblue.com/order-now.
Fill out the Order Now form.
Apply the provided coupon code in the special instructions field.
Place your order!
But don't delay! This exclusive 20% discount won't last forever! Place your orders before December 12, 2023, to claim your discount!
If you receive an email advising you are not eligible, do not worry! Your dedication to IGL will not go unnoticed.
We've got thrilling promotions and exclusive offers coming your way just because you chose IGL!
Conditions
Only people who have not ordered previously on IGL's Website are eligible for this campaign.
Discounts can only be redeemed by placing an order online on the IGL Website.
Discounts are non-refundable, non-transferable, cannot be exchanged for cash in part or full, and are only valid for a single transaction.
Discounts are only valid for one cylinder refill and only one (1) transaction during this campaign.
IGL dealers, staff and their immediate family are not eligible.
This discount cannot be grouped with another discount, e.g. Senior Citizen / Rewards Program, etc.
Deliveries for this campaign are only available in Kingston & St. Andrew, Portmore and St. Ann.
For further information, please contact us at 888-IGL-BLUE (445-2583).