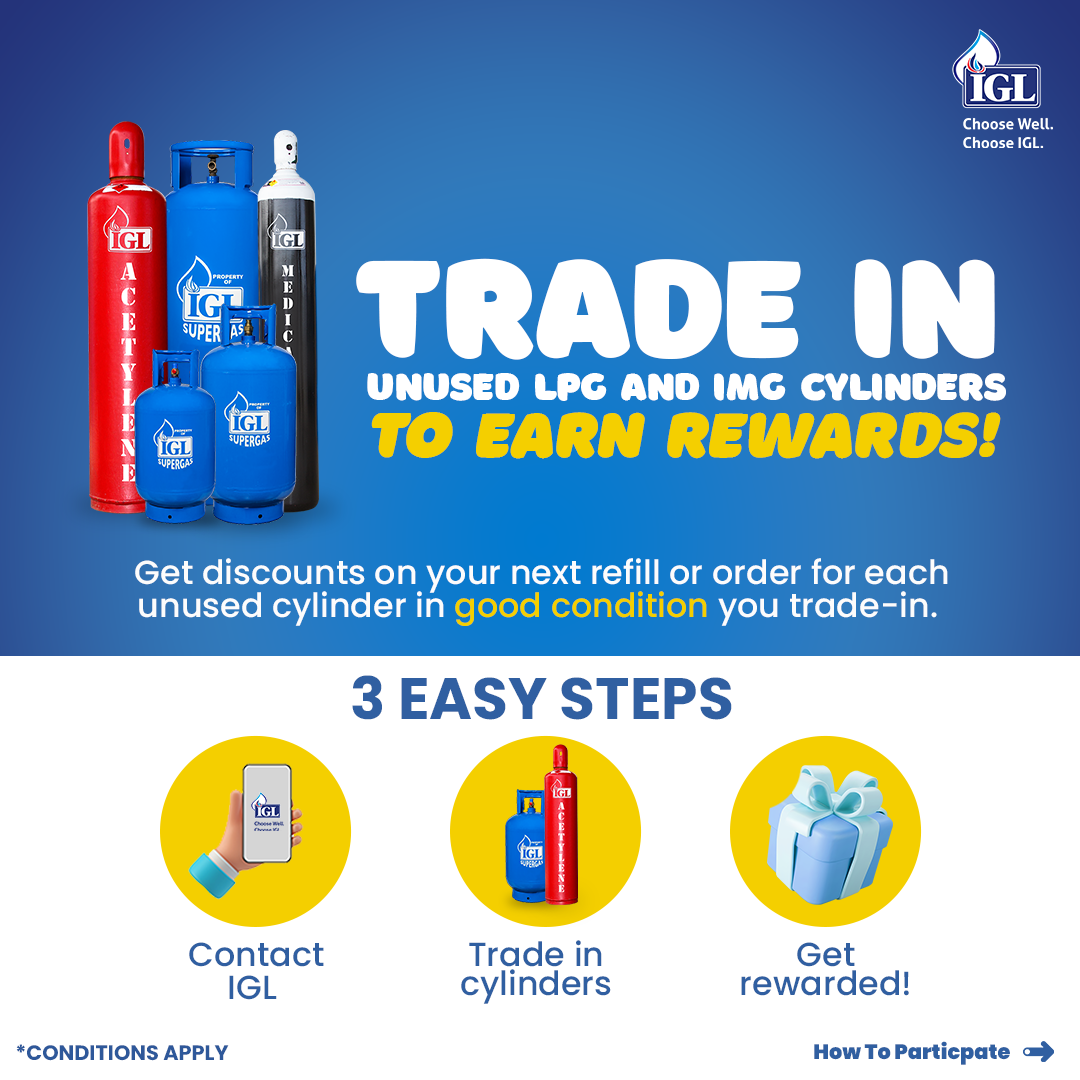 Cylinder Retrieval program
Expires on: N/A
Trade in your unused Cooking Gas, Industrial or Medical Cylinders today, and for each cylinder traded in, receive a special discount on your next refill or order. 
You must have two cylinders to participate, one to receive the discounted refill or order and the other to be traded in.
*Conditions apply- cylinders must be in good condition to be eligible for this offer. 
To trade in your cylinder or for further details, contact 888-IGL-BLUE (445-2583), call, text or WhatsApp 876-869-1844  or send us a message on our Contact Us page.